Install UniVRM Samples
In this section, we assume you have installed UniVRM package.
UniVRM Samples Package
Starting with v0.81.0, UniVRM Samples are included in the UniVRM package.
Feel free to jump to the Run UniVRM Samples section if the latest UniVRM version has been installed.
~ v0.80.0
Get UniVRM Samples package in https://github.com/vrm-c/UniVRM/releases.
The package's name will look like this: UniVRM-samples-0.XX.X_XXXX.unitypackage.
Make sure the version you downloaded matches the installed UniVRM version (e.g. UniVRM and UniVRM Samples are both v0.66.0).
Import
From the menu, go to Assets -> Import Package and then click Custom Package to import the package UniVRM-samples-0.XX.X_XXXX.unitypackage.
After you see the file information in the package as shown below, click Import button: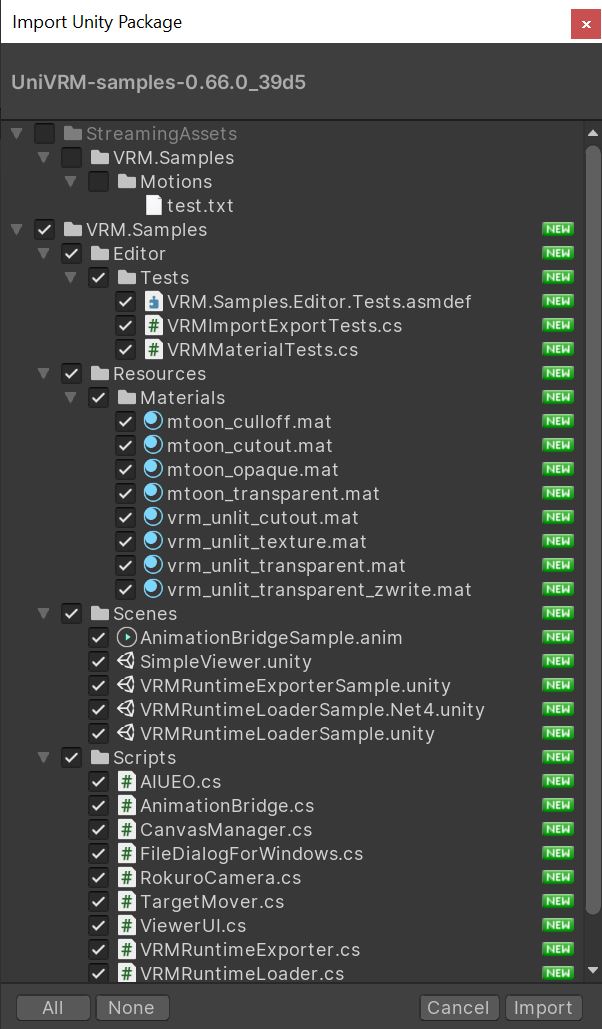 Run UniVRM Samples
Now the folder VRM.Samples should be in Assets. In Project window, please select SampleViewer: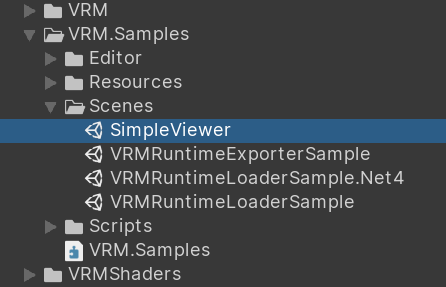 ---
Next, select Game view. You will see the SampleViewer interface: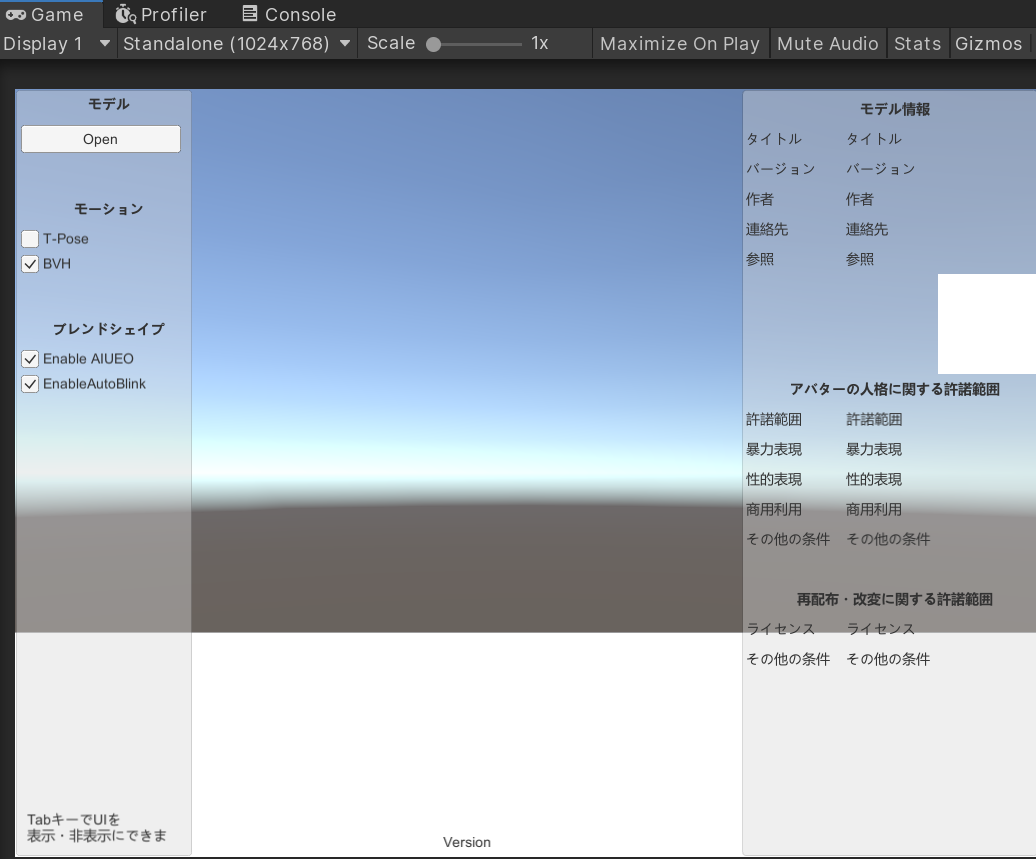 ---
Click Play button to enable SampleViewer, and then click Open button to import a VRM model into the scene at runtime: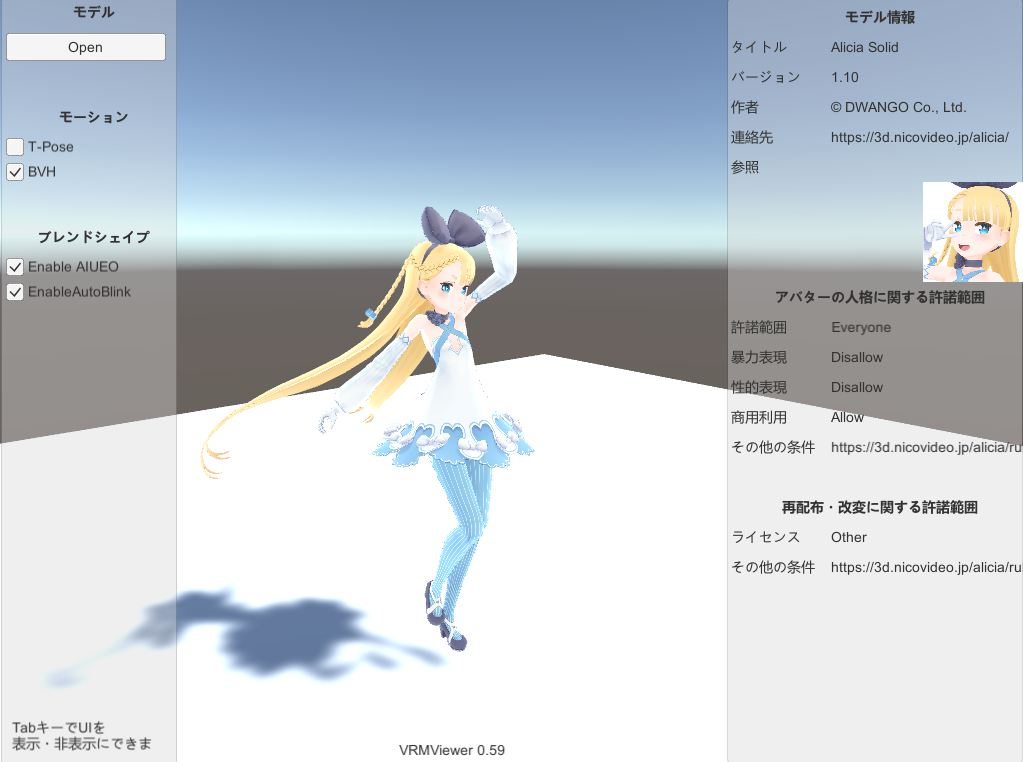 Other samples such as Runtime VRM export and FirstPerson rendering are available in VRM.Samples.
Alicia model can be found here.
---