Frequently asked questions
Report errors
Please check the contents in console (Window -> Console).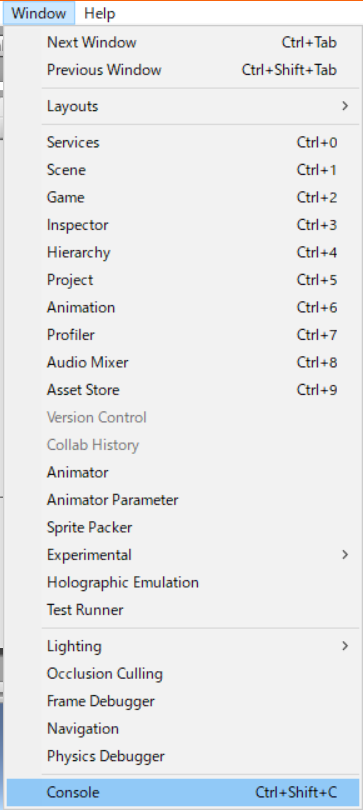 If an error messages (red) is shown in console, there might be something wrong somewhere: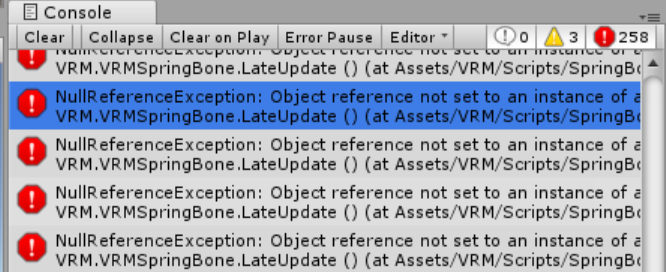 Please report the errors you got in:
More details provided in the report will be very helpful for us to look into your problem. For example:
OS (Windows10 64bit, etc.)
Unity version (Unity-5.6.3p1, etc.)
UniVRM version (0.40, etc.)
VRMSpringBone set before was gone
VRMSpringBone was attached to the nodesecondaryduring import.
I got errors when loading the built application
Shaders used by UniVRM may not be included in the application.
Please double check:
Edit - Project Settings - Graphics - Shader preloading
The procedure for setting Shader preloading
Feedback
Was this page helpful?
Glad to hear it! Please tell us how we can improve.
Sorry to hear that. Please tell us how we can improve.